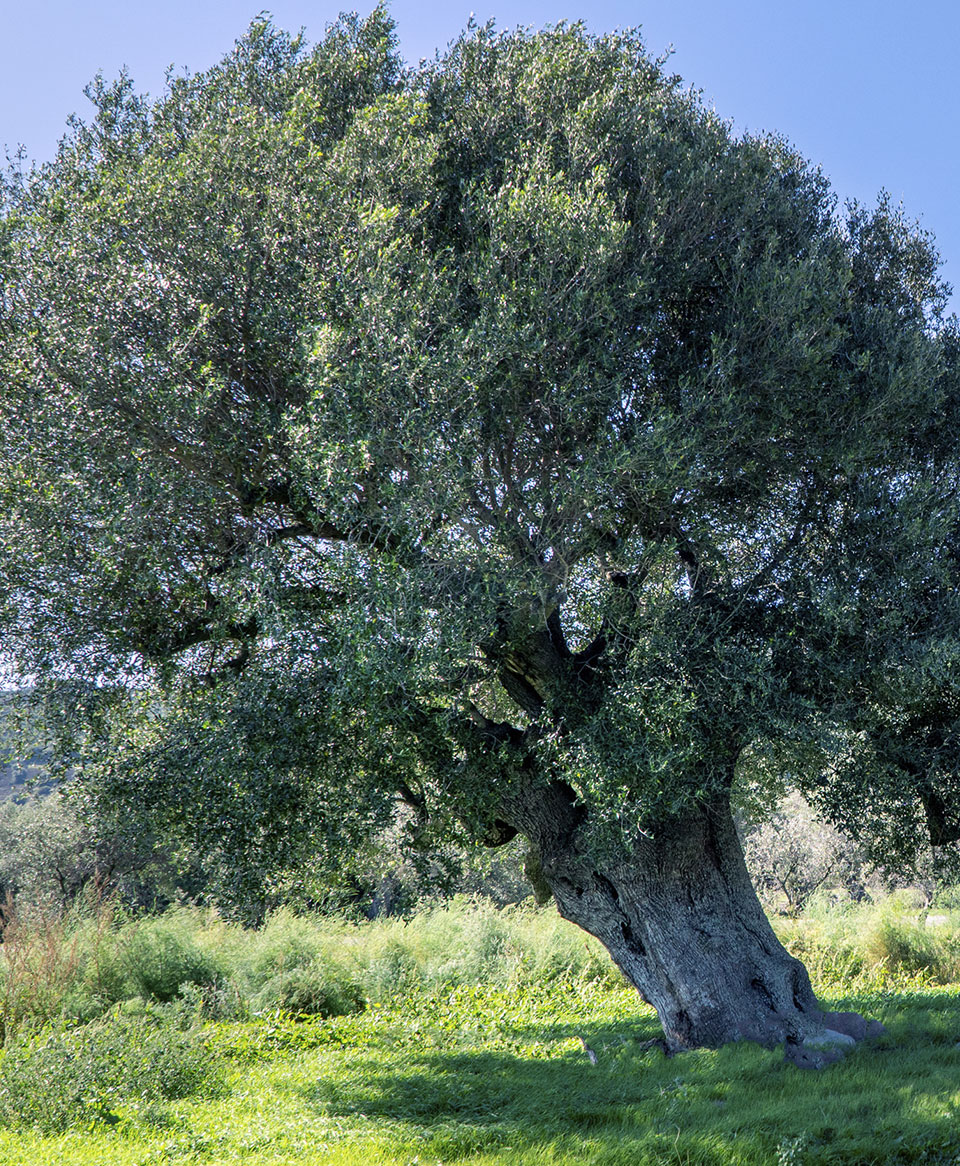 Between past and present…
At the feet of a centuries-old olive tree, the first thing we see are the roots firmly planted in the ground.
The roots of Boni Mores date back to the early 1900s, when our great-grandfather Antonio Secci decided to start the company for the production of extra virgin olive oil, taming a proud and difficult land, dotted with centuries-old olive groves bordering the ancient Domus de Janas of the necropolis of Montessu.
From these roots grows a trunk, strong and gnarled, bent by the wind that whips the Sulcis and by the efforts to carry on the work of the mill – but which grows robust, solid like the determination of those who started this journey.
From the trunk sprout the branches, which like roads starting from a common point stretch towards the sky and in different directions. Our father, Gianpaolo and the two of us, Marco and Alberto, take different paths but we remain firmly connected to our origins, the ideal seed planted by our ancestor.
And indeed, an olive tree, if seen from close up, seems to be composed of different parts grown at different times, but just take a few steps back, and here the individual portions become a whole that goes from the roots to the fruits: the story of our family is a single tree.
Boni Mores was born as a double homage, to the determination of our great-grandfather, to his work that we still carry out today to produce our organic extra virgin olive oil, and to the boni mores dating back to Roman law, the good practices that we put in place every day to create a product our roots would be proud of.
… between present and future
Deep roots in the past, in the family history, but with an eye to the future. The Montessu Agricultural Company, aka Boni Mores, has made a precise green choice, equipping the oil mill with a latest generation photovoltaic system, which provides for the consumption of the machinery and creating the first phytodepuration plant in Sardinia connected to the production of oil. Thanks to this plant, from mid-January onwards the oil wastewater is released in a controlled manner in the fields located in front of the mill through a system of underground pipes, contributing in a sustainable way to the cultivation of poplars and bamboo.
A cyclical process that, respecting environmental integrity, eliminates waste and the dispersion of energy.
The production is entrusted to four expert workers who have been part of the Boni Mores family for years, constantly up tondate in their training in the practices necessary for the production of an extra virgin olive oil that respects the canons set for organic products.